As a global publisher, MOBIRIX participates in business matching at "2020 4th SBA Indie Game Fast Track" hosted by SBA.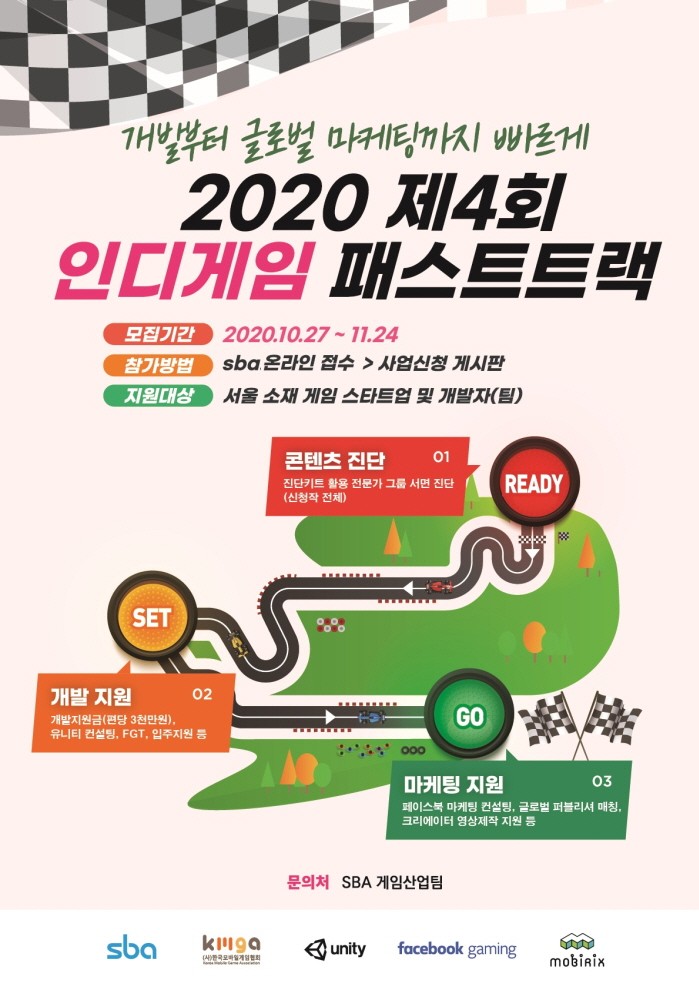 CEO Young-Seong, Jang of Seoul Industry Promotion Agency (SBA) continues to actively support the content industries including game.
SBA announced that it will recruit participants in the 4th SBA Indie Game Fast Track 2020 by the 24th of next month.
The "Indie Game Fast Track" is a representative of game supporting business of SBA, which is underway with aim of strengthening the global competitiveness of small and medium sized companies along with discovering and supporting excellent indie games.
In particular, it is receiving favorable comments from the industry for encouraging fast and stable market entry with feedback on the features of content via three stage process such as 'Content Diagnosis (Ready Stage), Development Support (Set Stage), and Marketing Support (Go Stage).
This 4th event is expected to provide more structured and particular support with collaboration with global partners, such as UA (User Acquisition) marketing consulting in the FaceBook gaming part, moreover business matching support from global partners such as MOBIRIX.
Electronic Times Internet. dspark@etnews.co.kr
https://www.etnews.com/20201029000223